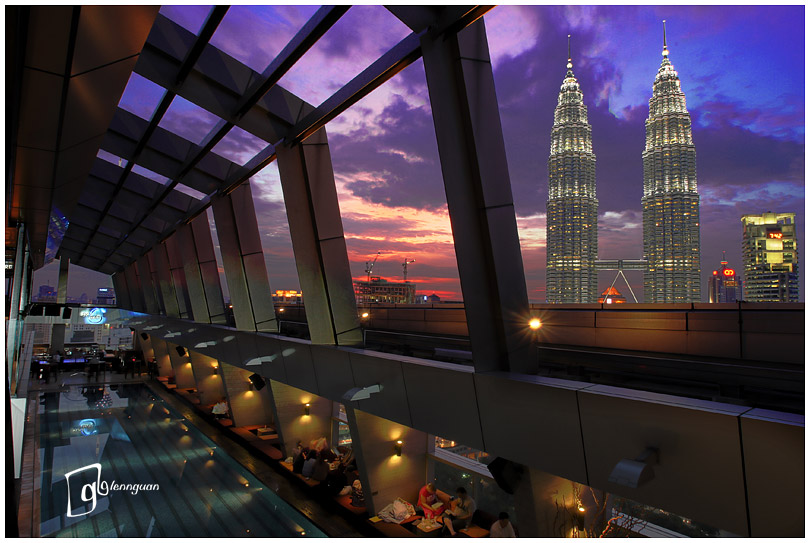 Amidst the twilight glow, the Petronas Twin Towers watches over diners at the Skybar, Traders Hotel. Kuala Lumpur's majestic skyline
has changed dramatically over the years that have seen a boom in tourism. GLENN GUAN/The Star
Picture KL 2008 Photography Contest
Grand Award; Open Categroy - KL Sky
| close window |


M A G I C . P H O T O G R A P H Y


Copyright © 2000 - 2007 Glenn Guan. All Rights Reserved.
Photographs tagged StarPix/Glenn Guan are Copyright © Star Publications (Malaysia) Bhd.
Unless noted otherwise, all photographic and written contents of this website are copyrighted and are the property of Glenn Guan.
Except for the purpose of viewing the contents of this website on your computer screen, all forms of reproduction, transmission, and
electronic storage of photographs, text, and other materials on this site are prohibited without prior consent of Glenn Guan.